ABOUT US
We pride ourselves in offering high-quality and personal service and strive to ensure you get the best experience possible flying over Iceland.
ABOUT OUR SERVICE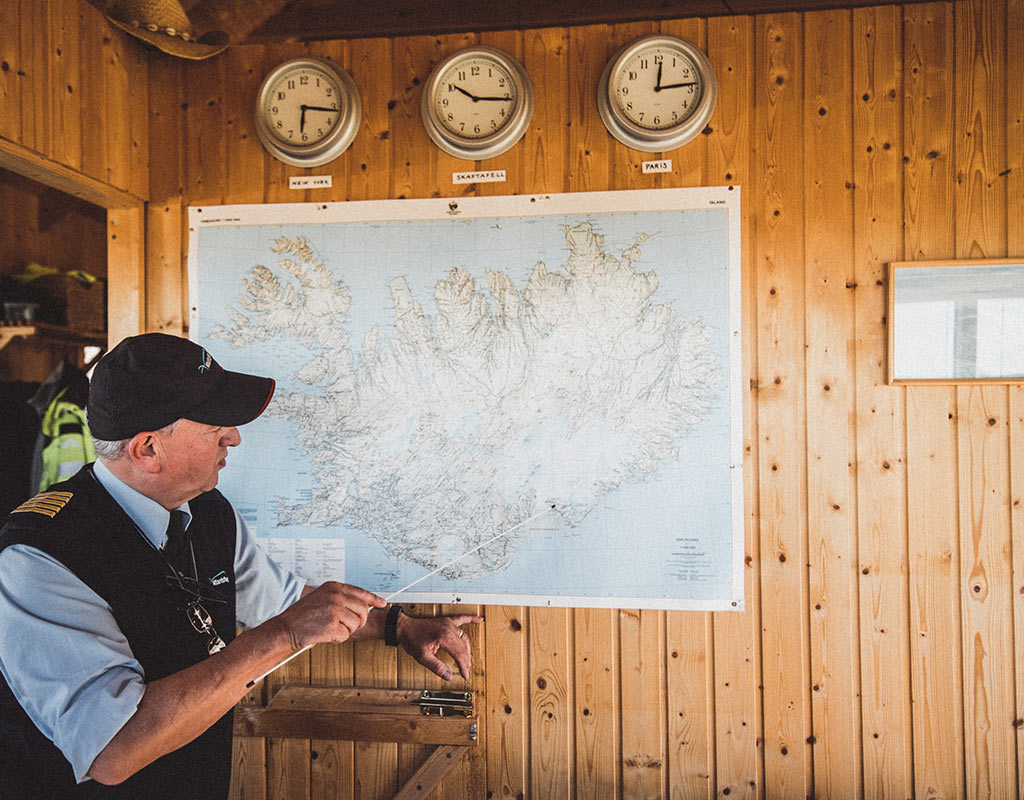 Atlantsflug is a small, family-owned operation. Jón, the owner and founder of Atlantsflug, started out flying over Skaftafell national park over 20 years ago. What started out as a passion for aviation, the outdoors, and adventure has turned into a career dedicated to flightseeing operations in Skaftafell.
Our private airstrip and terminal, Skaftafell Terminal, is located in the heart of Vatnajökull National Park just east of the junction to the Skaftafell National park. Our location allows us easy access to Europe's largest glacier, Vatnajökull, the highlands along with the south coast, ensuring the best possible viewing opportunities for the amazing sights Iceland has to offer.
Along with offering sightseeing flights from Skaftafell Terminal Iceland, we also have our own Part.145 maintenance facility, fully compliant with EASA rules and regulations.
CORE VALUES
Safety
Safety is our main priority. All our operation complies and is constantly evolving, with the strict aviation safety standards of the Europian Union Aviation Safety Agency (EASA), that includes daily operation, crew training, and maintenance.
Quality
Our goal is to offer high quality, reliable service. We do that by being self-reliant in our operation and staying true to our commitment to ensure the safety and experience of our passengers.
Teamwork
Teamwork makes the dream work – just like in any family, teamwork is just as important at this family-owned airline to make our and your dreams come true. We also work closely with local and international companies to make sure our customers' needs are met.
Personal tours
We pride ourselves in offering high-quality and personal service and strive to ensure you get the best experience possible.
Communication
We all know communication is an important factor in any teamwork. That is why you can rely on open and honest communication from our staff. We also welcome any suggestions from our customers.
Memorable experience
We make sure to show utmost care towards our customers, partners and last but not least nature. We encourage our staff and customers to take great care of our unique surroundings, leaving nothing behind and taking nothing but memories.
HOW IT ALL BEGAN
Our adventure began 25 years ago, below are some pictures to show how things have evolved through the years…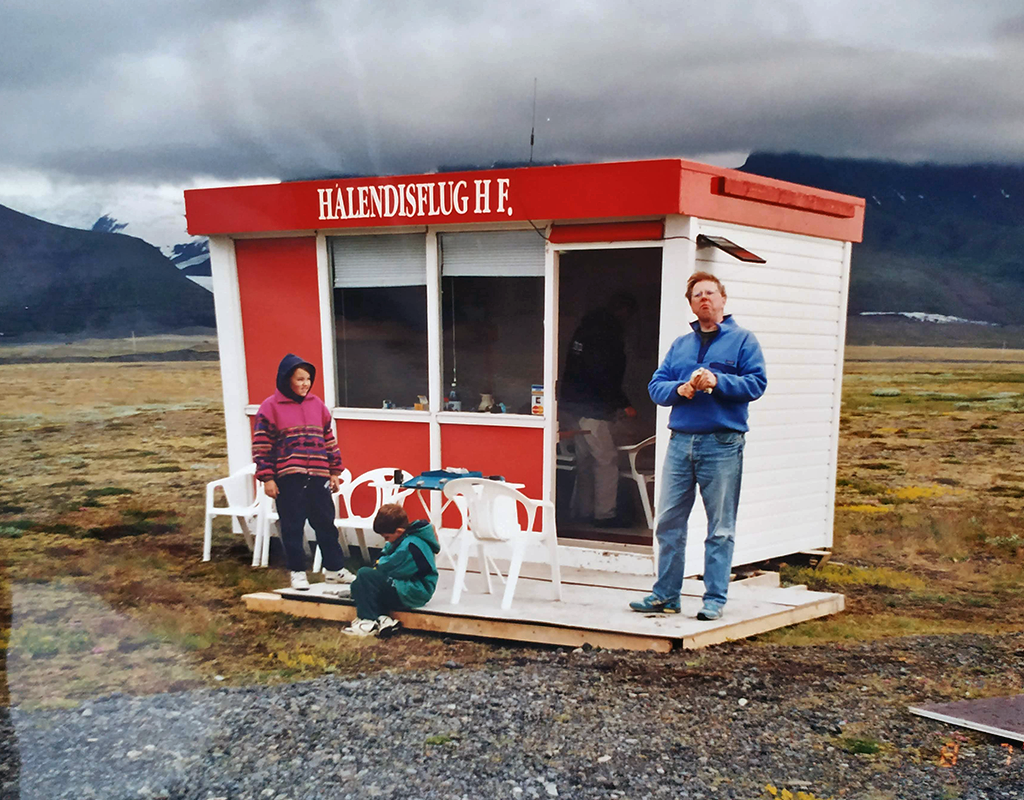 The adventure begins
For over 25 years, the founder and CEO of Atlantsflug, Jón Grétar, has been offering sightseeing flights from Skaftafell Airport and it all began in this tiny shed pictured above. Here the pilots would eat, sleep and handle customers, all from this tiny house. And bear in mind that this was before cellphones and the internet. 😲 How did they manage?! But this was only the beginning of something great…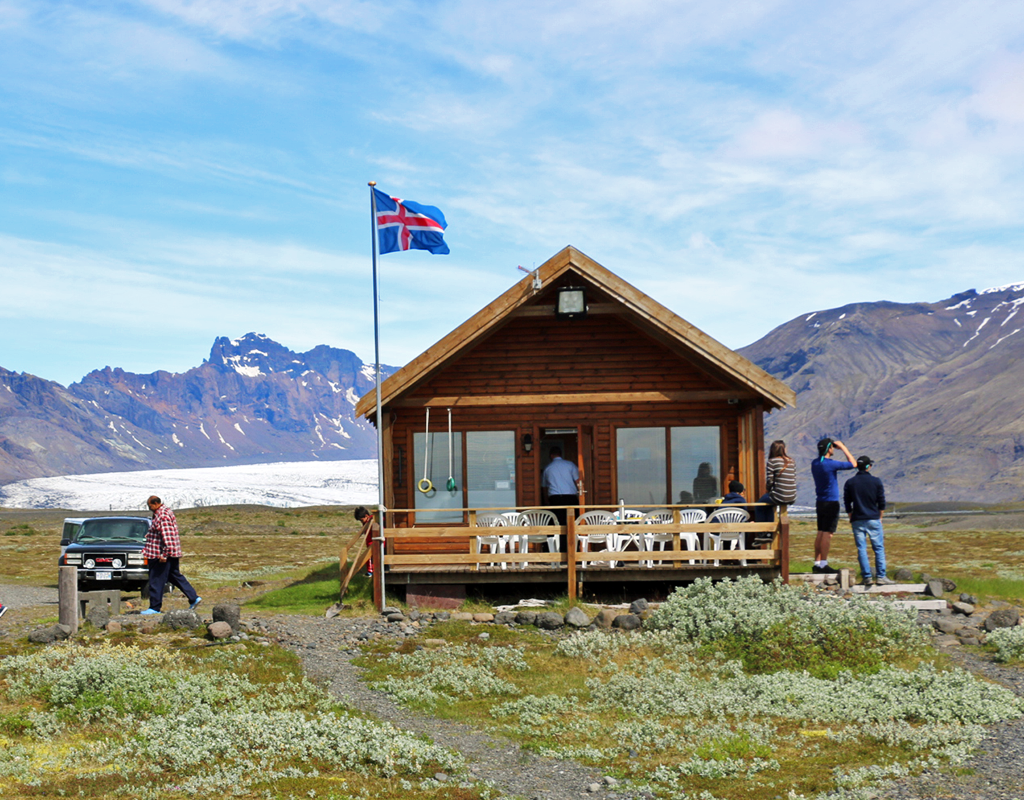 Huge improvement
…then, 25 years ago, the cabin you see in the picture above was moved to Skaftafell. This was a huge improvement, now we had separate bedrooms, a kitchen, and a working toilet. And through the years we have welcomed thousands of happy customers, made some amazing friendships 💕, squeezed endless people around the dinner table, and played numerous board games in this house 🎲🃏. And for that, we are so grateful!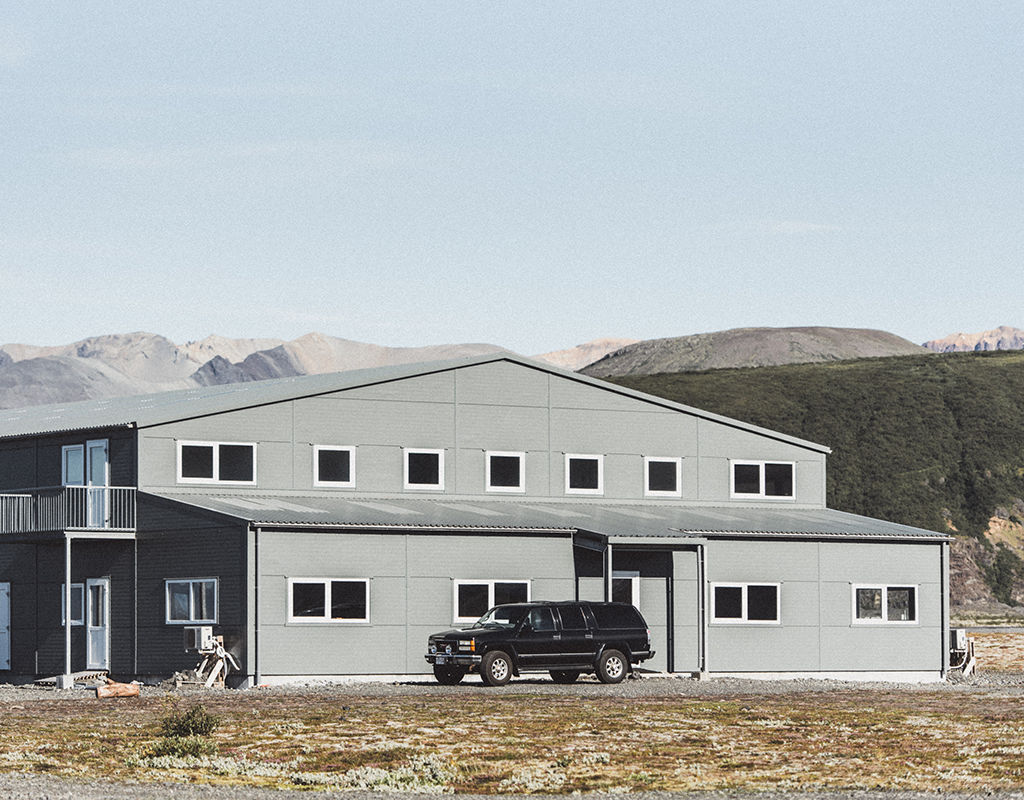 Things can only get better
But we always felt the need for something more, we wanted to be able to offer our customers full year service and expand our services. So we embarked on the journey of building a hangar and reception area. This process took years to complete, but dreams do come true, and with the help of many amazing friends and co-workers, we are proud to welcome our customers to Skaftafell Terminal, est. 2018 and hope to make many great memories there in the years to come while showing our customers Iceland from the air.